Manage your workforce with ease using the Taurus Tracker app.

Allows you to track your phone on the Pegasus Gateway. It features check-ins, an S.O.S. button, photo capturing, trip information, and more!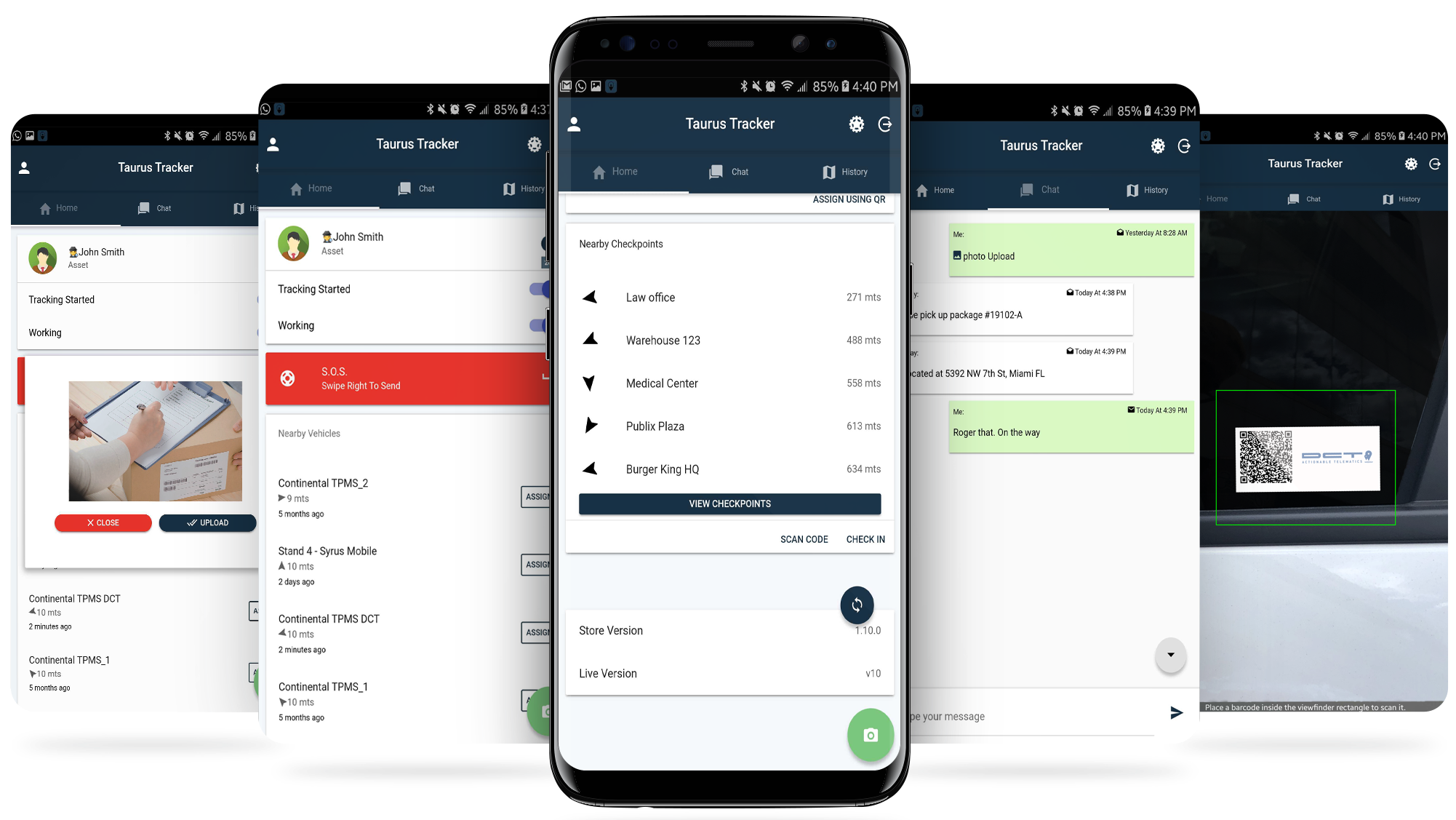 Ideal for obtaining proof of delivery with georeference validation and also useful as an incident reporting tool.
Remotely request urgent assistance using the S.O.S functionality.
Log check-ins/outs,
arrival & departure times
for your personnel with
the click of a button.
Keep in touch with the
convenient chat feature.
Useful for user and dispatch or monitoring station.
Useful for automated check-in registration with point of interest
validation, tour patrol tasks, vehicle assignments or asset identification.