Assign daily routes & monitor your visits in real-time.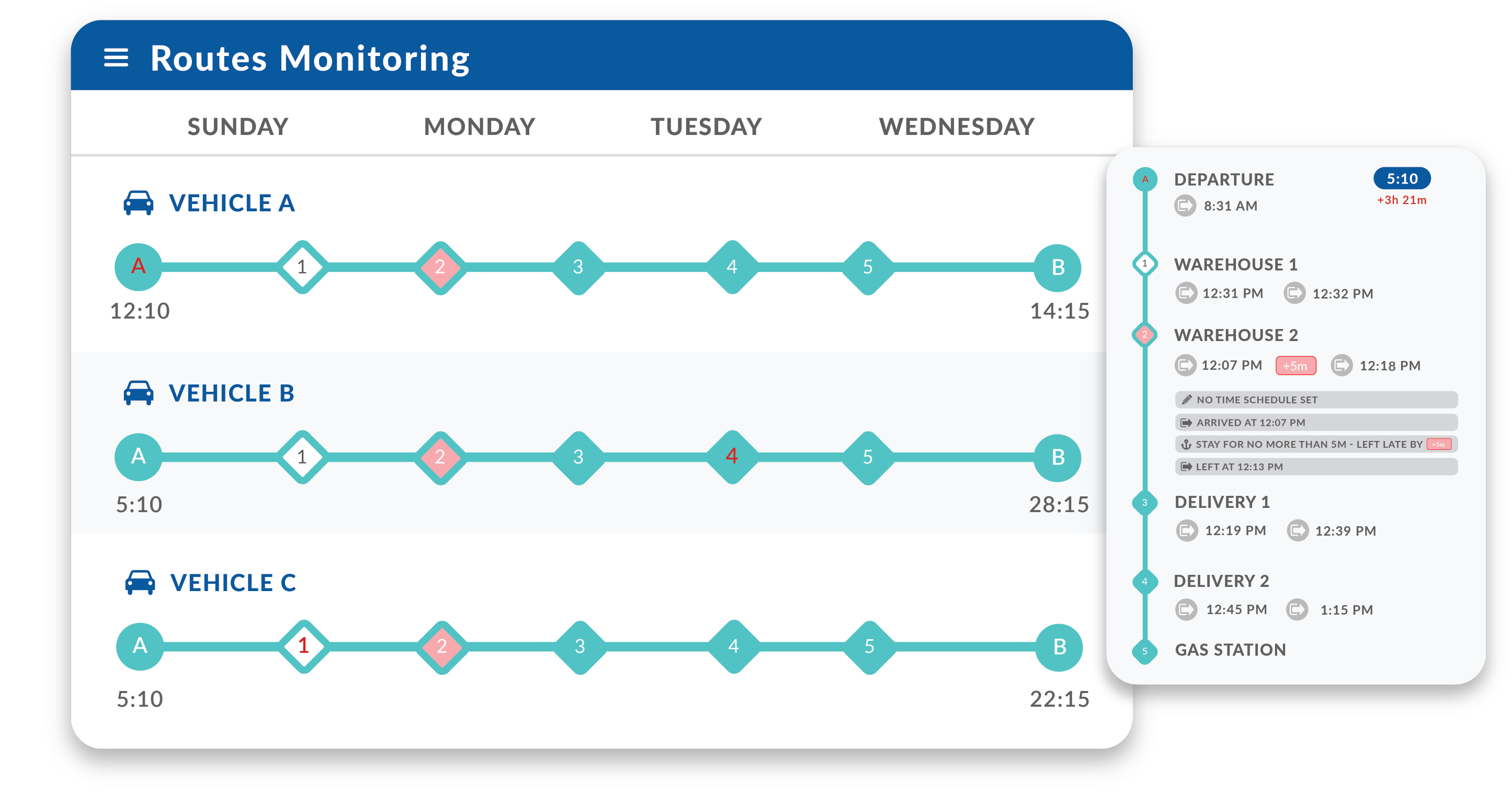 Visualize route completion information for all your vehicles in the past 7 days, using a visual representation similar to Gantt charts.

Analyze arrival and departure compliance, control points statuses (lost, not visited, visited), as well as any visiting time violations.
Set up customizable thresholds that spring into action the moment they're triggered, alerting your clients in real-time via SMS, email, Telegram, or even a personalized phone call. Stay ahead of the game by notifying your clients a few precious minutes or just a few miles before their eagerly awaited package arrives.
Pop-Up Platform Notifications
Digital Map Creation & Layout
FleetMetriks makes it easy to create, plot, and configure routes on digitalized maps. With our Intelligent Route algorithm, laying out complex routes can be done in just
seconds.
Quickly analyze route completion by receiving automatic reports via email. Fleet managers can schedule vehicle route reports to be sent on a daily, weekly, or monthly basis. The information can be programmed to be sent in various formats like PDF or XLSX.