Pegasus Trip manager analyze every vehicle with the utmost detail.
Managing a fleet can be a daunting task. And just as in any other activity, you can save a lot of time and money by using the right tools.

Pegasus Trip manager is one of the many tools available to you on Pegasus Cloud. It allows you to more efficiently manage the trips generated by your fleet and also analyze every vehicle with the utmost detail.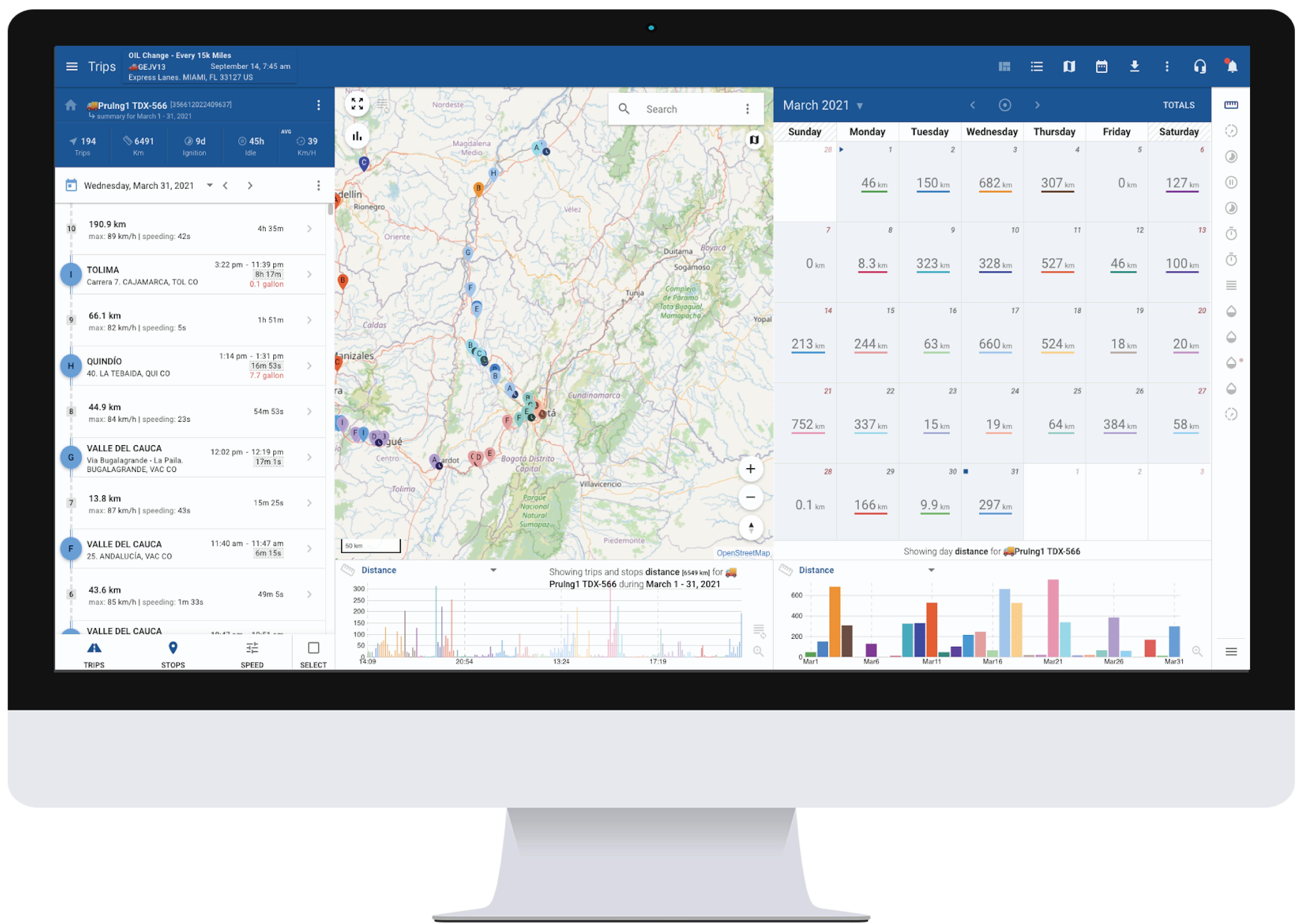 Quickly see all metrics related to a vehicle trip during a month. Parameters such as total distance traveled, engine hours, idle time, average speed, among other, will give you an overview on individual vehicle performance.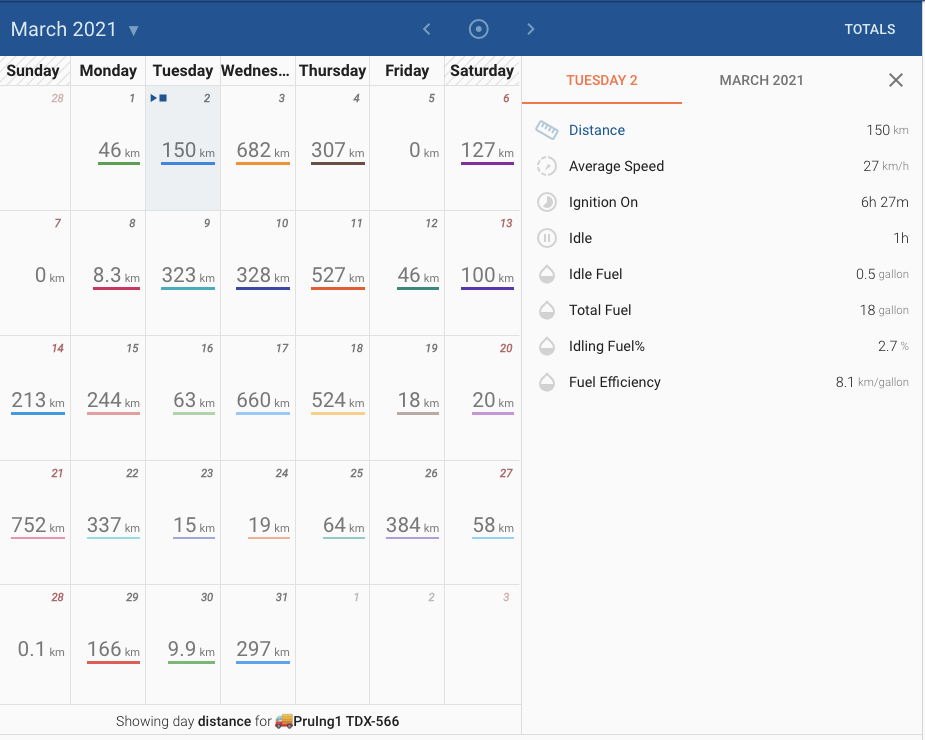 Powerful analytics tools let you visualize your data and compare different parameters during a trip. By understanding how different conditions affect your trips, you can better avoid unexpected maintenance time and adapt to the limitations of your fleet.
See any vehicle's trip history in granular detail. This is a great forensic tool that
helps you detect anomalies that otherwise could not be found in more broad dashboards.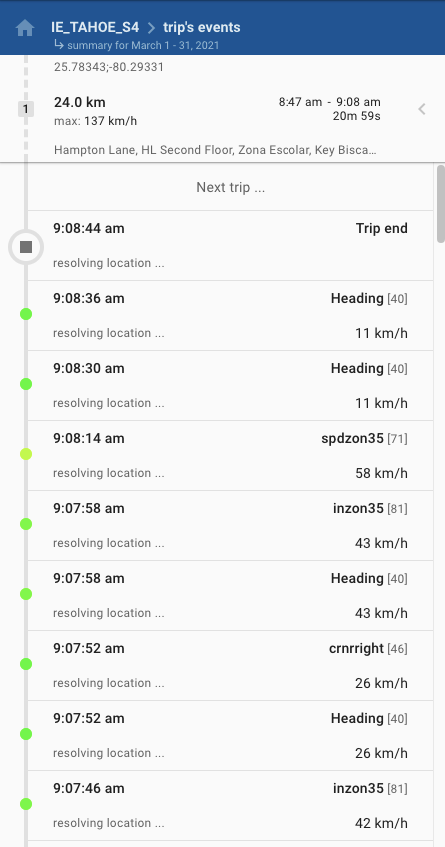 Explore trips in the interactive map. See and create geofences as needed. Export traveled trips for future routing, and export trip data to CSV all on the same view.