Reduce distractions and keep drivers focused on the road
Focused driving for a safer journey
Set up early warning triggers to remind drivers to keep their eyes on the road. These triggers activate when a driver looks away from the road for more than two seconds, talks to passengers, bows their head, or spends more than five seconds operating audio/navigation systems.
Distracted Driver
Driver Using Cellphone
Driver Smoking
Unfastened Seatbelt
Never miss a thing with real-time alert notifications
Each alert includes a video of the incident and relevant data to help you better understand how your drivers are performing so that you can make any necessary changes.
Posted Speed Limits Report
See driver speed performance compared to the posted speed limit, to get a better idea of how drivers are performing and what can be done to improve it.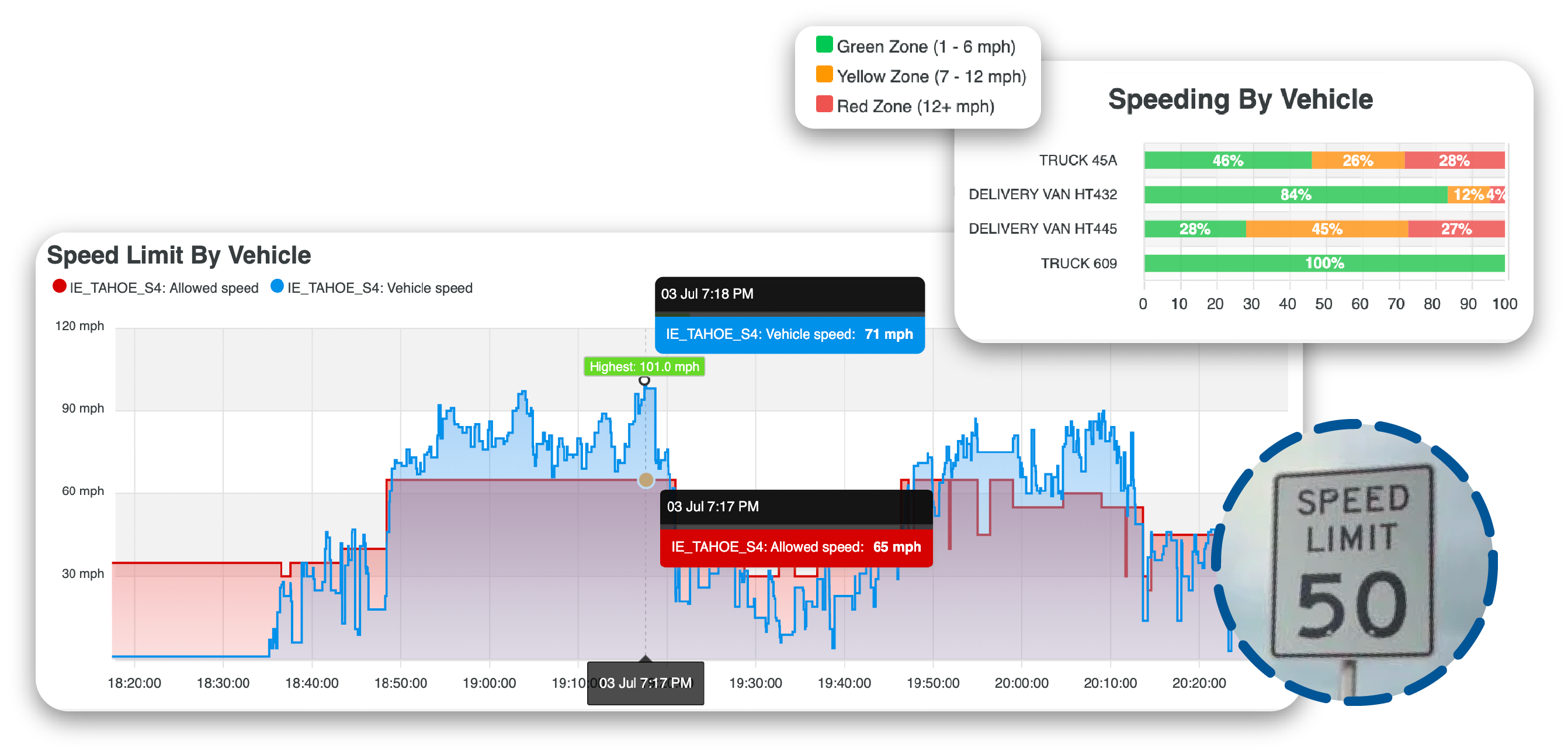 The Easy Driver Score solution uses sensor data from the Syrus devices connected to your vehicles to score your driver's performance. It analyzes dozens of metrics like average trip speeds, harsh braking, and gas efficiency and visually displays them at your convenience in a user-friendly dashboard. You can use this information to evaluate the top performance, while also training and educating drivers.

Easily get the complete picture of your top drivers and detect the most common errors that affect your fleet performance.